I made this pumpkin pie for my girls for Thanksgiving, from a recipe in the He Won't Know It's Paleo AIP Holiday e-book. Since then I have modified the recipe a bit to make it a little less spicy and a little sweeter. I also skip the crust and just make the custard. It is super quick to whip up in my vitamix, and my girls absolutely love it. The best part is it's gluten-free, grain-free, dairy-free, egg-free, soy-free, and nut-free (and naturally it's free of fish, haha) That's right – it's free of all top 8 allergens! It's also legal for GAPS, SCD, and AIP diet (and probably a few others lol).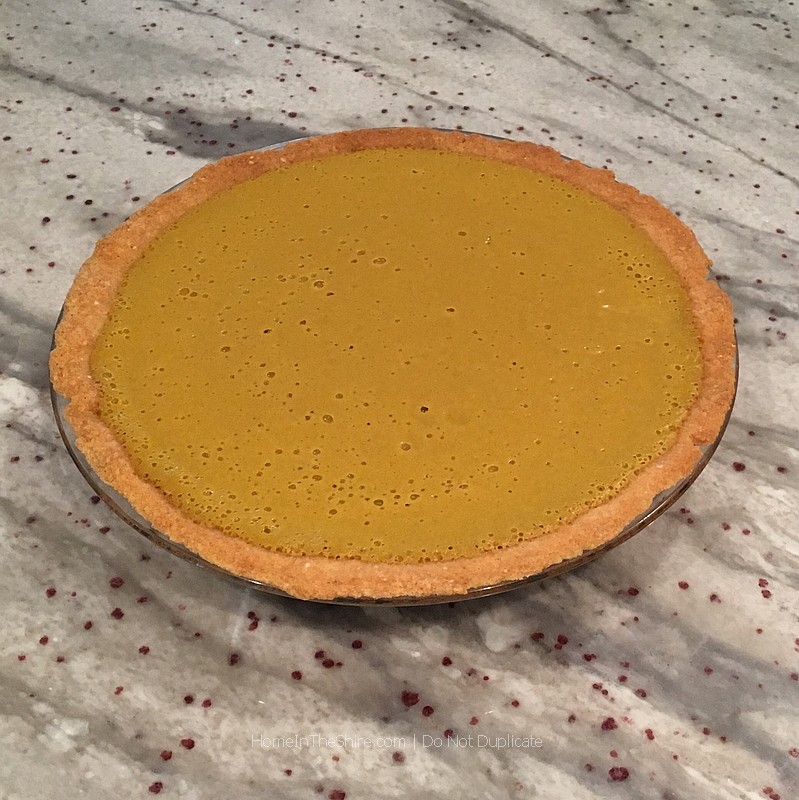 A little confession… I've wanted to share this with y'all for weeks, but right now I just don't have time to get out my camera, find some nice light, and take pin-worthy photos of food. As a (former) professional photographer, it almost hurts to share these cell phone snapshots. But, if I wait for a time when I a) have all the ingredients out, and b) am able to take the extra time to photograph the process and final product, well, I may never share this recipe. And, it's too good not to share. So here you go! Whip it up, pour it into jars, refrigerate, and serve with some homemade crackers, topped with whipped coconut cream, or plain.
With a high-powered blender that heats, this literally takes minutes to prepare.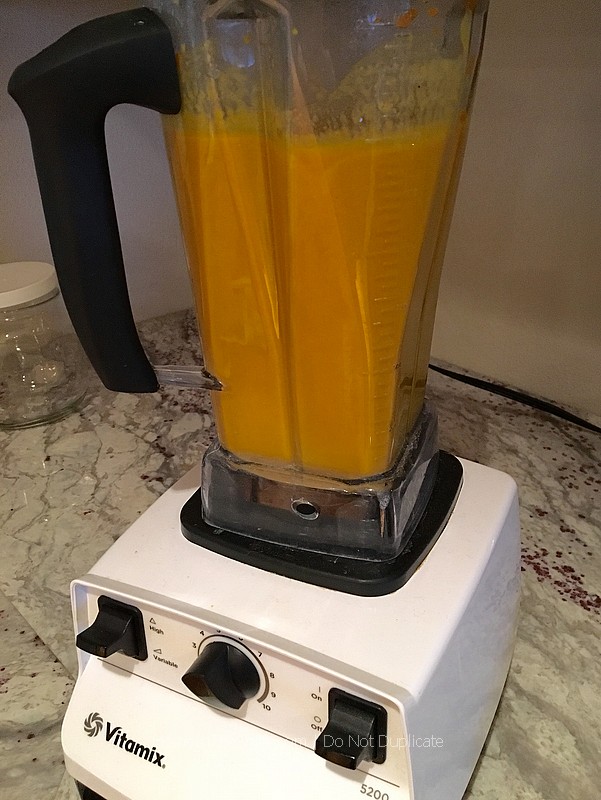 It will be like a thin puree until after you refrigerate it.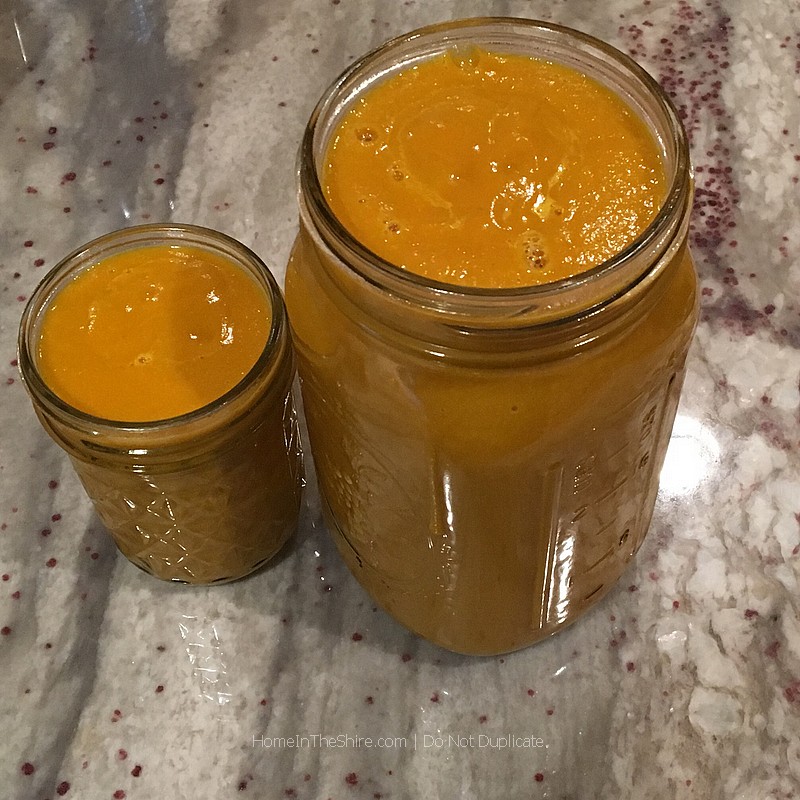 My girls love to dip their crackers into this pumpkin pie custard.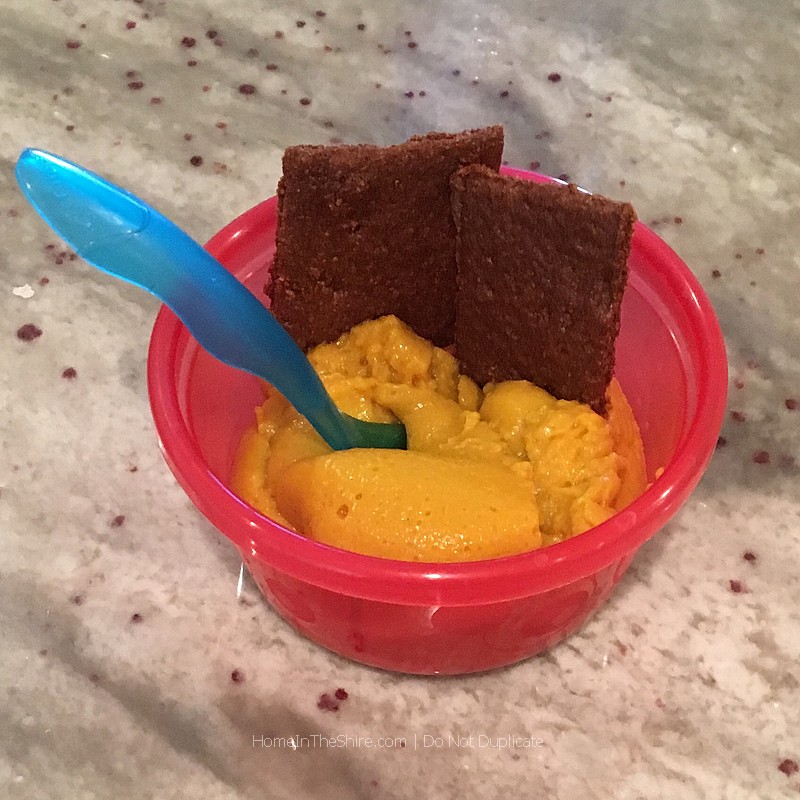 Allergy-Friendly Pumpkin Pie Custard - GAPS, SCD, Paleo
Ingredients
4 tablespoons coconut butter
1½ cups hot water
2½ teaspoons gelatin
¾ teaspoon fine sea salt
1 teaspoon cinnamon (feel free to add ginger, allspice, nutmeg, cloves, or whatever other pumpkin pie spices you like)
¾ cup raw honey
16 oz pumpkin puree
splash of pure vanilla extract
Instructions
Put all ingredients in vitamix or other high-powered blender.
Blend on high until steam comes out the top and the blender is hot to the touch, about 5 minutes.
Pour into jars and refrigerate for at least 4 hours, until the custard is set.
Enjoy!