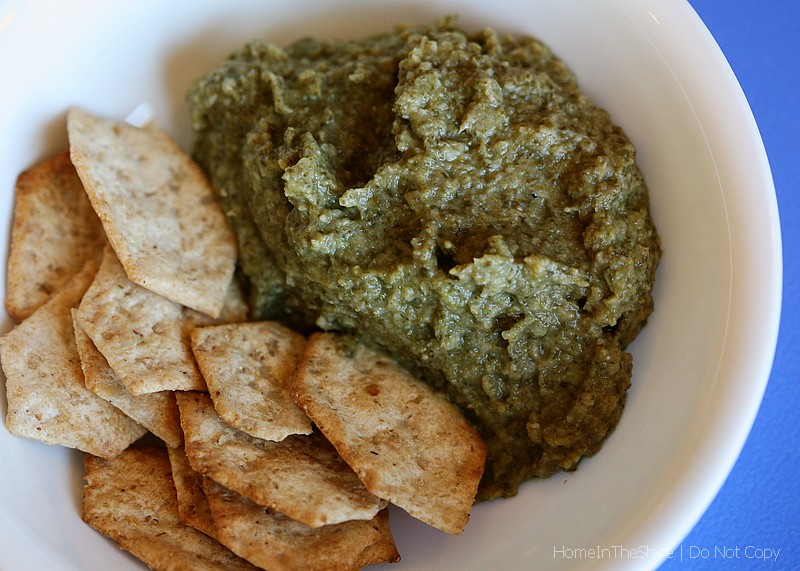 I have a really yummy recipe for a restaurant-style spinach and artichoke dip. This is not that recipe. However, this allergy-friendly version is pretty tasty! And even better, it's vegan, which means of course that it's free of eggs and dairy. It's also soy free, which is often not the case with vegan recipes. And, of course, it's gluten-free too. Not only that, but it contains nutritional yeast. Known for its cheesy flavor, nutritional yeast is a powerhouse of nutrition, packed with protein, amino acids and B vitamins (except B-12 in non-fortified options.) I like Sari brand because it contains no synthetic vitamins. It is also said to be antiviral, antibacterial, and even contain glutathione?! Count me in!
Simple Ingredients, Yummy Dip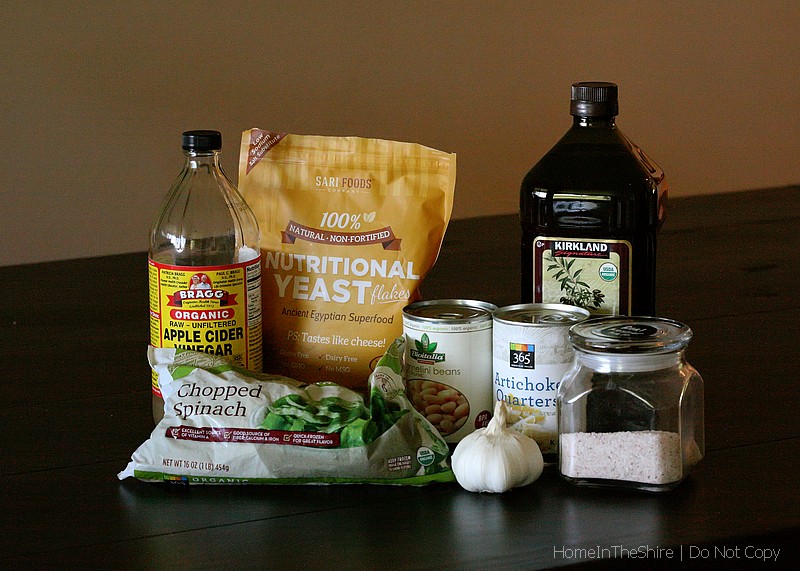 A couple of notes about this recipe. I boil and drain the spinach first, though the research is conflicted on whether it actually reduces oxalates. In general, I try to keep spinach consumption to a minimum. There are plenty of low oxalate greens that can be used instead. I think I may even try substituting one next time. Once you've cooked the spinach you can combine the ingredients and serve cold or bake it and serve warm.
Speaking of cooking, if you've never roasted garlic, you are missing out! It's so easy too. Just remove most of the outer paper, but leave a little so it all stays attached, cut the top portion off the head of garlic, drizzle with olive oil, sprinkle with kosher salt and pepper, cover with foil, and bake at 400 degrees for about 40 minutes, until it is very soft and a little brown. (Time and temperature may vary.) Your kitchen will smell soooo good. Once done and cool enough to handle, just squish out the cloves. And, it is amazing on a piece of crusty french bread with brie. Ok, sorry, that's neither vegan nor allergy-friendly, so let's get back on topic.
Garlic ready to roast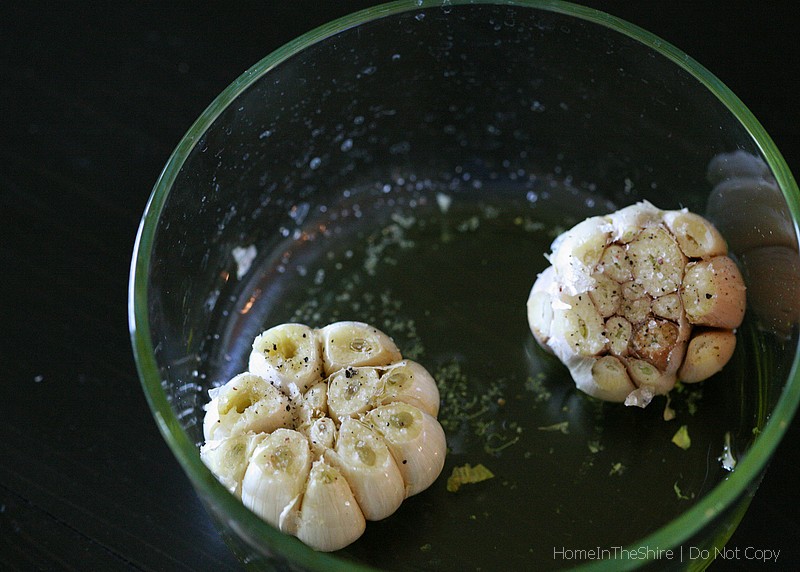 I'm lazy (time constrained!) so I toss all the ingredients into the food processor at once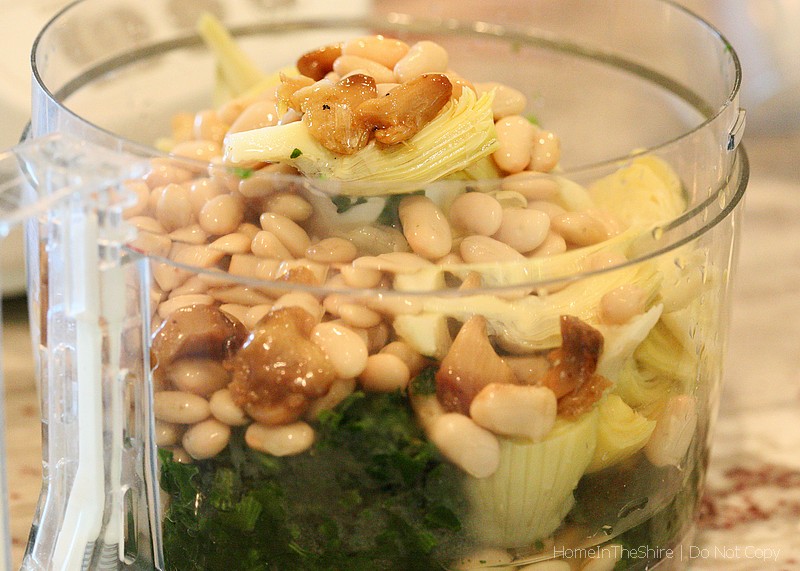 Dip, ready to serve cold or bake (color gets darker after baking)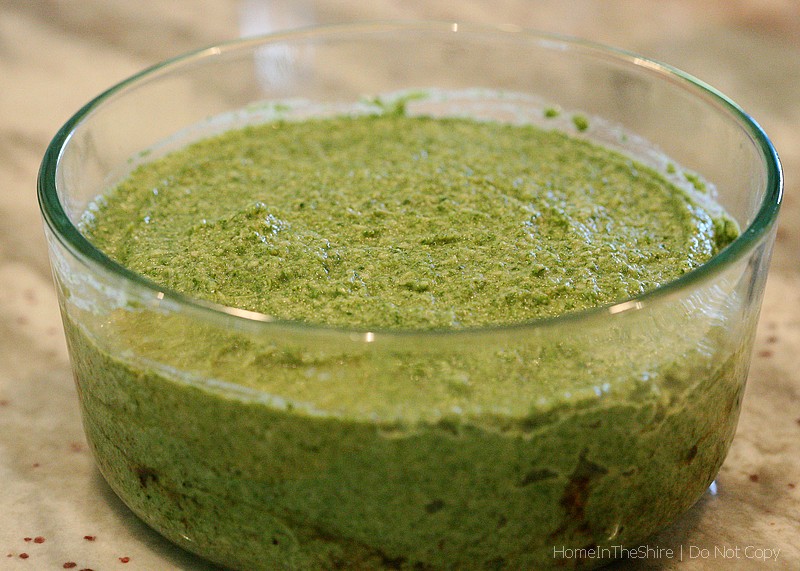 You might notice that my dip is very smooth and green, which isn't much like the spinach and artichoke dip you get in a restaurant. It's also not going to get ooey gooey because there's no cheese. If you prefer a chunkier texture and a less consistently green color, you could set aside half of the artichokes and some of the spinach and add them to the food processor at the end. My toddlers (at 3 and 4, I guess they are technically "preschoolers" now!) like more of a smooth dip texture, so I just blend it all up together.  One last note, this is the bowl I use to roast the garlic, bake the dip, and (once cool) to store in the fridge. I love these bowls because they are made of glass, oven safe, microwave safe, and have lids! Product review over lol – onto the recipe! Enjoy!

Spinach & Artichoke Dip (Gluten-Free, Soy-Free, and Vegan Too!)
Ingredients
1 15 ounce can cannellini beans (1 cup of cooked beans)
½ c. nutritional yeast
3 tsp. apple cider vinegar
1 head of roasted garlic (about 10 cloves, adjust to taste)
3 c. chopped spinach, cooked and drained
2 cans artichoke hearts, drained (28 ounces before draining)
salt to taste
Instructions
After you have roasted the garlic and cooked the spinach, add all the ingredients except the spinach and artichoke hearts to a food processor
Blend until smooth
Add the spinach and artichoke hearts and blend to your desired consistency. For a chunkier dip, add only half, blend until smooth. Then rough chop the remaining artichoke hearts and spinach and then add them at the end and pulse until your desired consistency is reached.
Adjust salt to taste
Enjoy cold or bake at 350 degrees for about 30 minutes until warm all the way through.