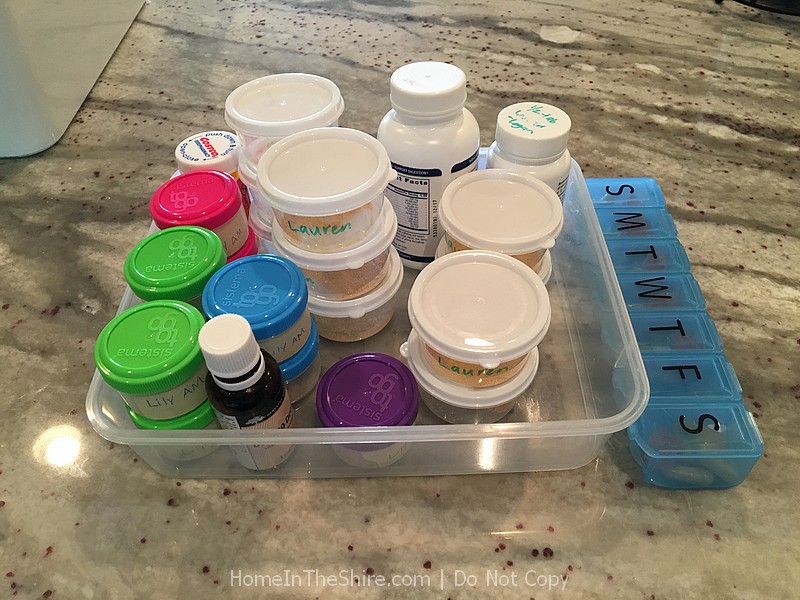 I have three kids. All three take supplements. My 4 year old and 3 year old both have theirs mixed in with a morning smoothie. In an effort to make our mornings easier I pre-prep morning smoothie packets, as I've posted about before. I do the same thing with supplements. For my 11 year old, I pre-sort his into a 7-day pill sorter.  He can then just open the correct day and take his own vitamins. For my youngest, I use these 2 ounce food storage containers. For Lily, who takes the most supplements as part of her TNI (targeted nutritional intervention) protocol, I use two of these 8 packs of 1 ounce dressing containers. This allows me to pre-mix 8 days worth of supplements for AM and PM. I like these containers the best because they are the smallest, the caps are threaded (won't just pop off) and different colors. If there were more colors I would get a set to use for my youngest, but it is less confusing to have each kid using a different type of container. Any liquid supplements get measured and added at the time. I keep all the pre-mixed and sorted containers in a shallow container and put that on top of an Ikea bin. As I use the containers I just toss them empty into the bin to refill. I also keep the jars of supplements in a separate Ikea bin that I pull down when I need to refill everything. I keep both in a cabinet where it is protected from light. The containers are pretty airtight, but since they are clear I don't like to keep them out on the counter where the light could potentially affect the quality.
My refill process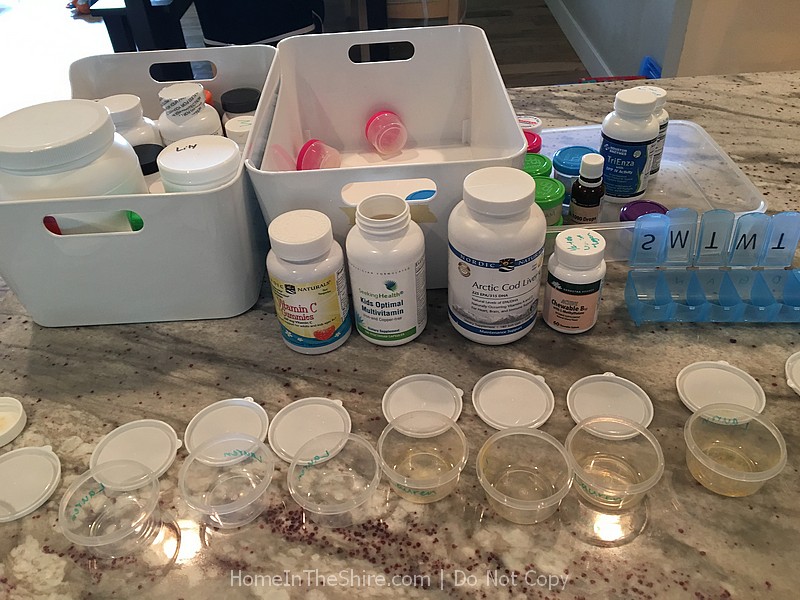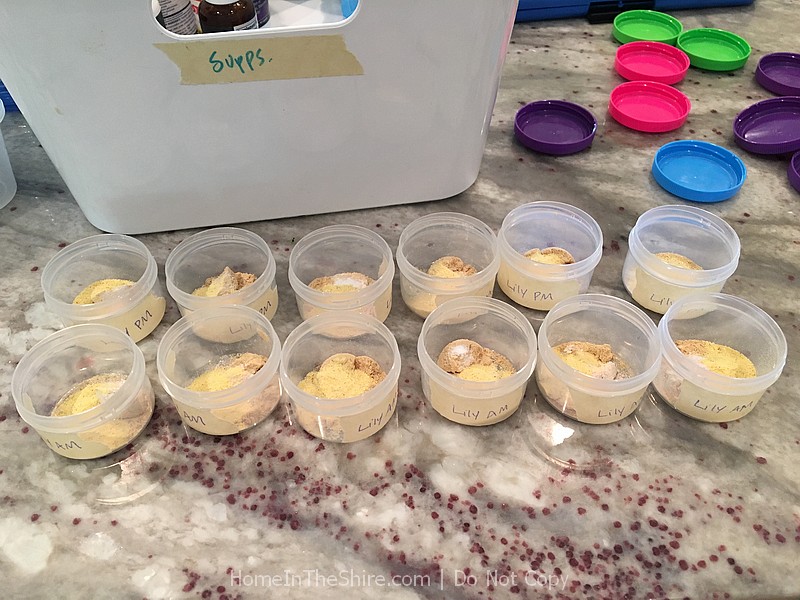 So when it's time for morning supplements, I just grab the bin, open the containers, pour them into the smoothies, add any liquid supplements, mix, and serve. Then I toss the empty containers into the bin, where I will later wipe them out (or wash if necessary), and refill.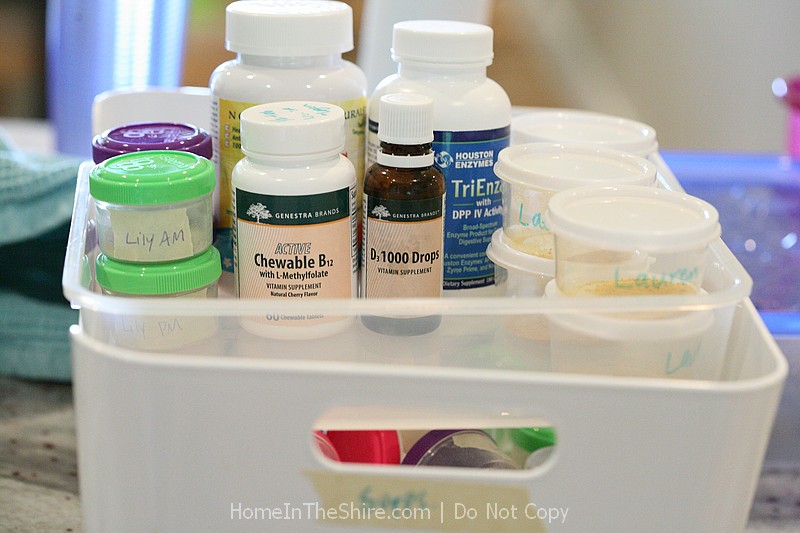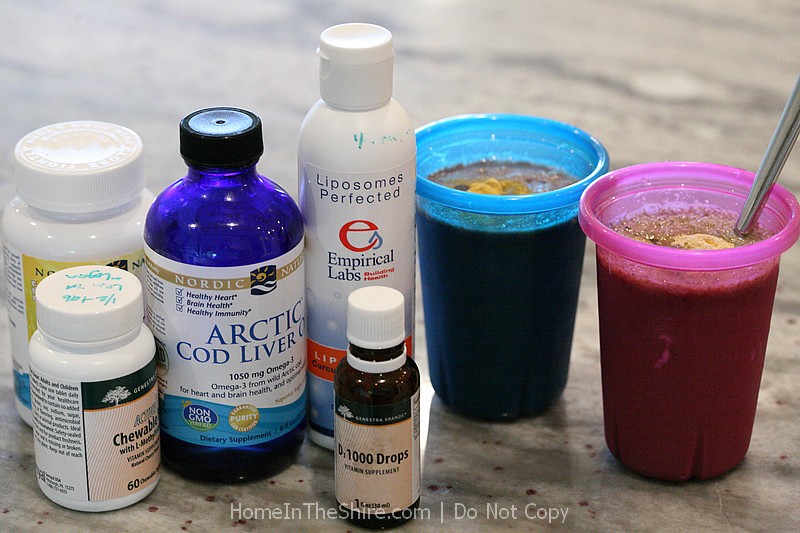 I originally bought these OXO tot freezer containers, but they are much bigger than the others and the lid is two pieces. Basically I was looking for something as small and simple as possible. You can see here how much bigger they are than the containers I'm using for my youngest.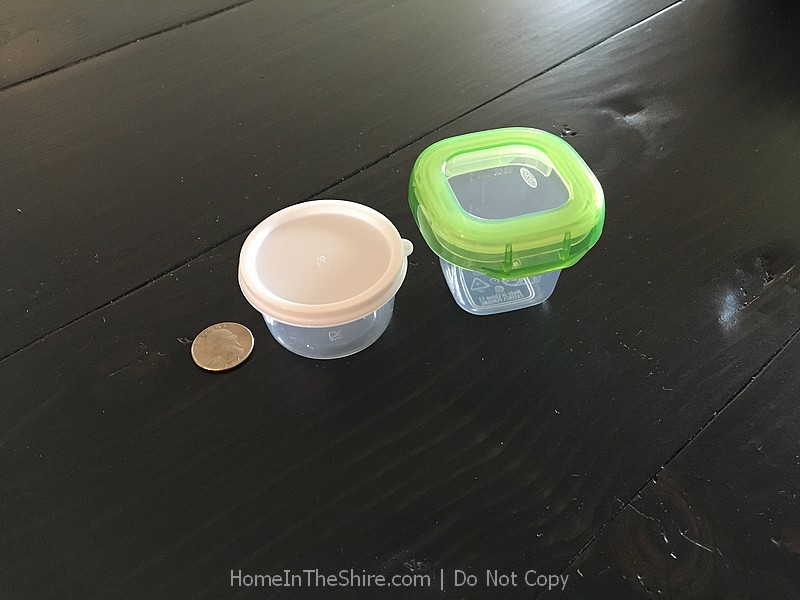 I was testing to see if they were leakproof, and they are. Though the lid is very easy to take off, so you would probably want to wrap a rubber band around or something if you were going to pack liquid in it for a lunch box. I also tried holding it upside down and the lid stayed on (no pic), but I wouldn't trust it rolling around loose in a lunch box.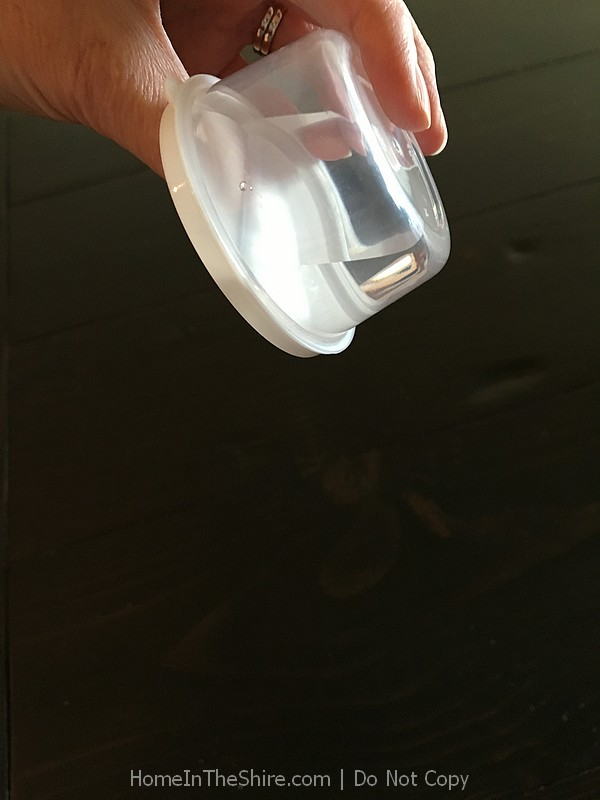 Hope this is helpful! And, yes, those are affiliate links above. As I've said before, every little bit helps, so I always appreciate when people order amazon through my blog! In truth, I've never even made enough to cover the costs of blogging, but a girl can dream, right? lol!