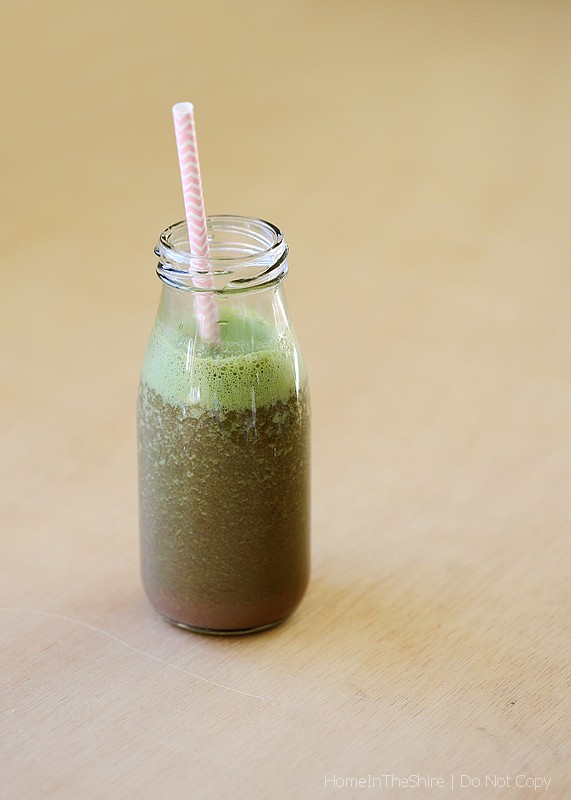 See that delicious green smoothie? It's even better when it's quick and easy. Making a smoothie isn't that time consuming compared to preparing dinner. However, there are quite a few steps and those minutes add up. To make the smoothies I've batch prepared here I'd have to pull out all of the bags of frozen fruit and greens, boil and drain the greens (helps reduce oxalates), roast the beets in coconut oil, chop the ginger, wash two pans and a strainer, open the bags of frozen fruit, pour the fruit into the blender, close the bags of frozen fruit, add homemade coconut yogurt, add liquid, put all the bags back in the freezer, blend, wash the blender. I'd rather do most of those steps ONCE every couple of weeks, rather than every morning. If I pre-cook the veggies and pre-portion the fruit I can save a lot of time in the mornings. Multiply all those steps by 7 or more. In this case I made about 3 weeks worth of smoothies. Instead of opening multiple bags, I can open one bag, pour it into the blender, add yogurt and liquid, blend, wash the blender. Nice, huh?
To get ready for my batch preparation of these morning smoothie packets I first gathered all my ingredients.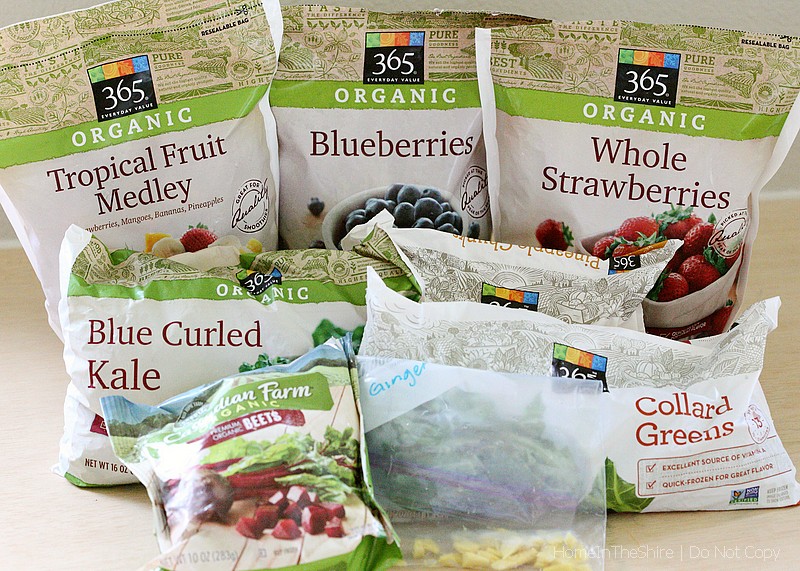 I ran out of fruit partway through (oops!) so I had to grab more from the freezer.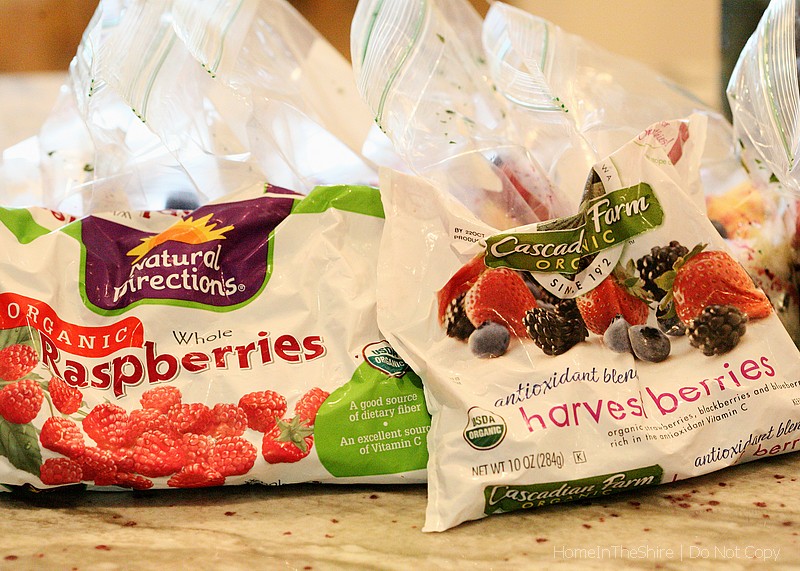 Imagine you see a photo here of boiled greens. I thought I took a pic, but apparently not LOL!
Roasted beets in coconut oil. This is something I've not added before, so I'm just adding a couple pieces to each packet.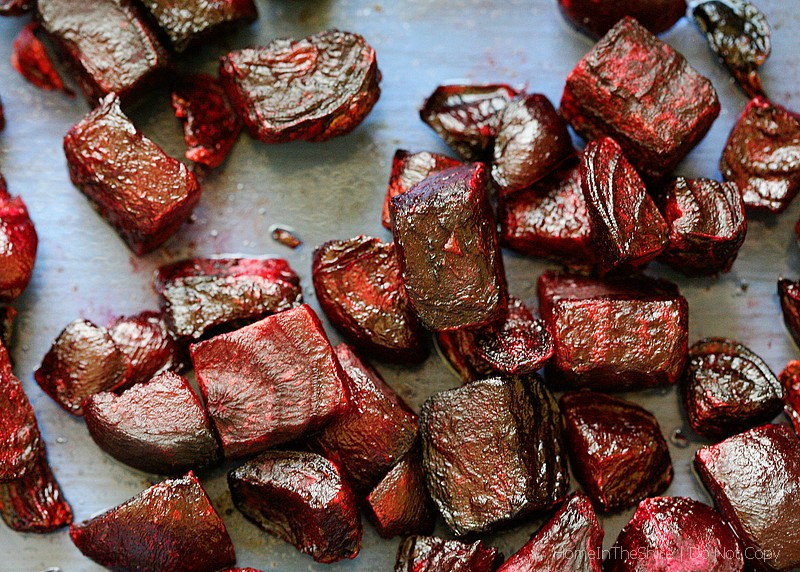 Once the veggies were cool, I assembled my packets. To be precise you can use a kitchen scale. Just leave the bag on the scale as you add the ingredients!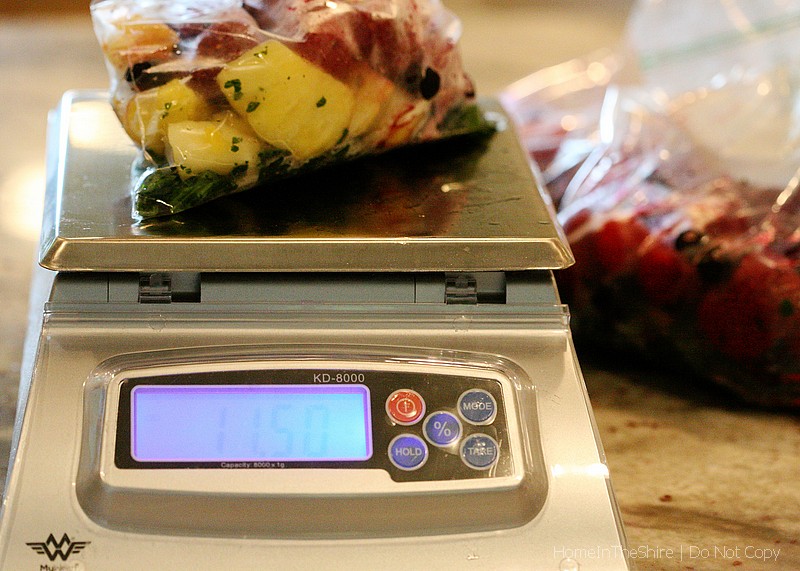 Here you can see my assembled smoothie packets. I used quart size storage bags, which I will re-use at least a few times.
I put the smoothie packets into gallon size freezer ziplocs.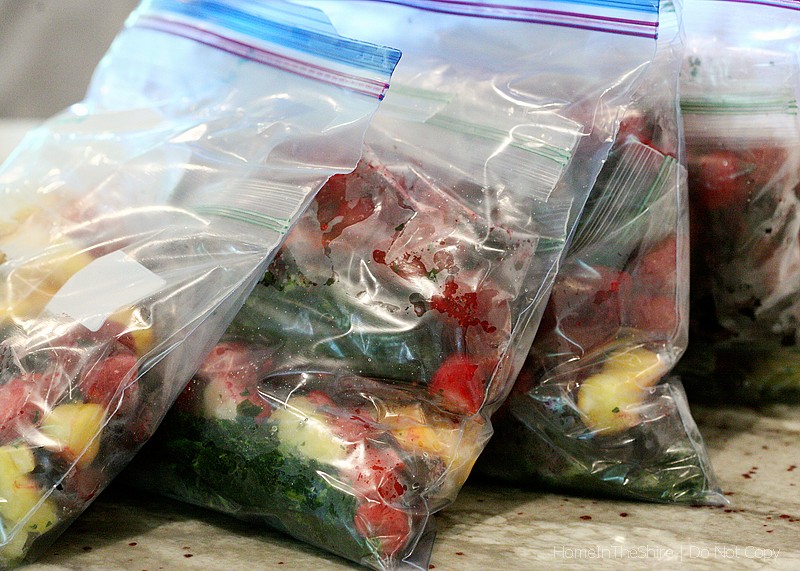 Now, all I need to do is grab a packet, add some yogurt, water, maybe a little juice, and we have our morning smoothie. Hope you find this post helpful. Enjoy!